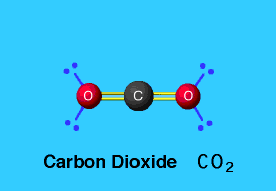 Our gas analyzer has been engineered for easily remotely monitor and measure the concentration of one or more gas molecules that are developed or used in an industrial process.
The main requisites that our product satisfies are:
the capability to archive all data in a remote database

operate in a potentially corrosive environment

operate with high environmental temperatures

being non permeable to non corrosive liquids

being resistant to vibrations and shocks
Our analyzer is able to obtain the concentration ( with simultaneous measurements ) of gases like CO, CO2 e CH4 with measurements characterized by the parameters described in the following table. A dedicated advanced communication processor allows the monitoring of the concentration values and the transmission of reports through a standard TCP/IP network connection ( the reporting can be periodical or linked to a previous call on the programmed IP address).
The analyzer logical and physical structure can be easily customized for each customer's needs, to obtain personalized reports including analyzer's self diagnostic status or triggered by special combinations of temperature, pressure or concentration.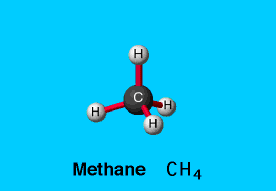 The internal circuitry automatically compensates the measured concentrations against external disturbances, obtaining an high level of rejection to variations in temperature and pressure.
The durable infrared source used in the NDIR boards guarantees a long life of the sensors and reduces the sensitivity to shocks.
The network communication capability, using the TCP/IP protocol, allows a continuous monitoring and storage of measured values; it is also possible to detect alarm conditions determined by min/max setpoints and/or customer programmed events.
We use a 12 bit true converter resolution that is up to 16 times better than a conventional analog detector.
The metered gas flow is guaranteed by a membrane pump, inert to the measured substances; it can be manually set and verified with an externally mounted flux meter from a minimum of 0,2 liter/minute up to 3 liters/minute.
The inferior limit is determined by the analyzer response time, while the upper one is mainly influenced by the pressure rise in the infrared measurement cell, the gas compression and the measurement accuracy.
The analyzer is equipped with an external gas filter and an emergency internal one; it is anyway recommended the usage of further external filters if the contamination in the sampled gas is very high.
Even if the measuring technique is quite insensitive to moisture in the sampled gas, when the moisture content is very high we recommend the usage of a trap to reduce it.
The internal temperature of the analyzer is electronically regulated with a Peltier cell system that assures a correct operation even with external temperatures higher than 40oC.
The water-tight metallic case is shockproof even for strong shocks.
Substance

Concentration

CO

0-3% 0-10% 0-30% 0-100%

CO2

0-2000ppm 0-3000ppm 0-5000ppm
0-1% 0-3% 0-5%
0-10% 0-30% 0-100%

CH4

0-5% 0-10% 0-30% 0-100%
Accuracy: ± 2.0% over measuring range
Stability: ± 2.0 of measuring range in 12 months
Repeatibility: ± 0.3% at zero, ± 1.5% at full range
Operating time: Operative in 1 minute, to full specs in 30 minutes
Dimensions (version with 2 simultaneous substances): 230 x 330 x 180 mm
Power supply: 24 V AC, 6 A at full load with refrigeration active