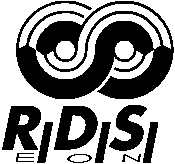 Since 1982 we attended to many applications of the Radio Data System RDS and we developed an RDS coder, by now at its third edition, produced in thousands by PRAIS s.r.l.
Besides the coder we have available many decoding devices, among them a generic decoder for PC interfacing and special decoders for PI verification and signal switching.
We developed many special custom applications using the RDS data channel, we would like to point out a telemetering service and a traffic sign message system within Info Vallée INFO DAT service.